Covid-19 / Community Support
Covid-19
Whilst it's been scaled down a little, the Overton Support Group is still very much in operation. If you need help please call 07423 569949 or 07960 538089 or email volunteer@overton-on-dee.co.uk and let us know what you need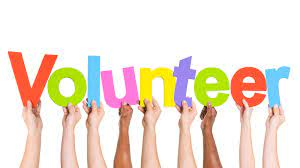 If you're able to offer help, please let us know.
Click on the image to let us know the details. Thank you!
Overton Covid Relief Fund
Thanks to a generous donation, a local fund has been established to help residents during the current crisis. This allows modest grants to be payable to provide immediate financial support to alleviate hardship or provide protective equipment. The fund is being administered by a trust and decisions will be made on a case by case basis as received until the fund is depleted. Requests for grants may be made by or on behalf of any resident or family within the Overton Community Council Area. Anyone requiring further information should contact overtoncovidfund@gmail.com. All contact will be treated confidentially. The Covid Relief Fund will remain operational until the end of 2021.