Community Support
Covid-19
Whilst it's been scaled down a little, the Overton Support Group is still very much in operation. If you need help please call 07423 569949 or 07960 538089 or email volunteer@overton-on-dee.co.uk and let us know what you need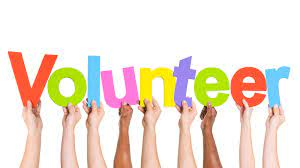 If you're able to offer help, please let us know.
Click on the image to let us know the details. Thank you!
Community Agents – part of The Rainbow Foundation's Community Wellbeing Service
We would like to introduce ourselves as the Community Agents for your area. We can assist you with form filling for Benefits applications, Blue Badges, or Mobility Issues, we can support you to become involved within your local community and provide a FREE face to face service with a wide range of issues. This is available to anyone aged 50 years or older so please do not hesitate to contact us if we can assist you in anyway.
For further information or advice telephone The Rainbow Foundation
on 01948-830 242 or click here to email them
​Further details on the Community Agents, and all the other services provided by the Rainbow Foundation can be found on their website