Welcome to Overton on Dee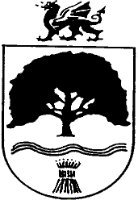 Overton-on-Dee is a small but vibrant village of unspoilt charm, with beautiful surroundings on the Welsh, Shropshire and Cheshire borders.
Nestled in the lower Dee valley within close proximity to Wrexham, the market towns of Oswestry and Whitchurch with links to Chester and Shrewsbury, Overton-on-Dee is set against a backdrop of the stunning border countryside. This wonderful part of North East Wales is a pleasure to explore, once discovered there are endless hours of tranquil and relaxing walks, interesting sights, as well as some amazing family experiences to undertake. Overton is a good base from which you can explore the surrounding areas.
We hold an annual Village Fete, on the last Saturday in June each year. All the information you need on is located on our Village Fete page.
Overton Community Chest 2020
Application forms are available from the Clerk. Closing date for applications is is 30 October 2020
---
How To Find Us
Centre of the village postcode:
LL13 0DT
Offices of the Community Council:
Overton-on-Dee Community Council
Penyllan Street
Overton-on-Dee
Wrexham
LL13 0EE
01978 710055
Click on the links below to visit individual websites.
Overton Twinning Association
Overton Community Growers
Overton Bowling Club
Overton Scout Group
St Mary's School
Playcentre