Welcome to Overton on Dee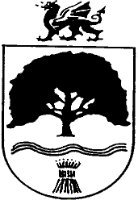 Edited by Overton on Dee Community Council, this website contains a large and expanding amount of information that we feel is relevant to Overton on Dee and the surrounding area, from doctors and businesses, to places to walk; nearby attractions to the areas ancient history; eating and drinking to parking and living, and plenty more besides. Although a conservation village, Overton on Dee with around 700 residences is very much a modern and forward thinking, caring community led by a hugely proactive Community Council.
We are proud of the beauty and diversity of architecture and scenery our village offers. The website will give you an introduction that we hope will encourage you to want to visit. We are twinned with La Murette in France and open our homes to competitors attending the Llangollen International Eisteddfod. You too are assured of a warm welcome.
We have a monthly What's on Guide and the Oracle newsletter to cover forthcoming events and comments on prior proceedings. We hope you find it easy to use, useful, informative and just occasionally, entertaining.
We hold an annual Village Fete, on the last Saturday in June each year. All the information you need on is located on our Village Fete page.
Tenders and Consultations
Overton Community Council
Invitation to tender for the three-year contract for the Maintenance of the Playingfield, Cemetery and Cenotaph in Overton on Dee, Wrexham
For the full Specification of Works (SofW) and additional information contact:
The Clerk at clerk@overton-on-dee.co.uk or telephone 01978 710055 on either Mondays, Tuesday or Wednesday or 07423569949.
Deadline for requesting SofW and additional information is 28th October 2019.
Closing date for tenders is noon on 25th November 2019.
Consultation on Wrexham Libraries
The consultation on libraries in the Wrexham Area commences today 30th September 2019, until 1st December 2019.
Please take the time to consider and respond to the consultation. Wrexham Council (WCBC) has published a document entitled Shaping the Future of Wrexham Library Service which will give you more information.
WCBC would like all residents to have their say on the future shape of the Library Service in Wrexham and tell them how the proposed changes may affect them.
The Survey should take about 20-30 minutes to complete (please click on the word Survey to go to the relevant page on the WCBC website).
There will be road shows/meetings taking place across Wrexham – Library Roadshow Oct 2019

Notice of appointment of the date for the exercise of electors' rights here.

Overton Community Chest 2019
Application forms are available from the Clerk. Closing date for applications is is 30 October 2019
---
Centre of the village postcode:
LL13 0DT
Offices of the Community Council:
Overton-on-Dee Community Council
Penyllan Street
Overton-on-Dee
Wrexham
LL13 0EE
To see the latest edition of the Overton Oracle please go to their new website
Useful Links